Let's be honest, just watching porn can get dull after a while, even if you're a master masturbator and have all the toys, time and subscriptions at your disposal. Sharing physical and emotional intimacy is what makes a relationship so fulfilling, it's not just about getting yourself off. So if you need a flesh and blood person, we have the best adult dating sites to help you leave your lonely habits behind in favor of something much, much better. These services offer visitors a way to find the right person and explore not only their sexuality short-term but perhaps even find a long-term partner.
We have to admit, there are many websites in this niche, but we always offer you tried and tested places. We give each entry a thorough rundown before we put it on our list of the top sites for online dating. That way you don't have to waste precious time figuring out which dating site is the right one for you. All you have to do is check out our review and start your quest for love, romance, and excitement. You'll have all the tools and features necessary to make your path as easy as can be.
If you've had bad luck with traditional dating in the past, don't hesitate or despair. The internet provides opportunities to meet a broad range of different and interesting people. You're bound to match with dozens of others folks, based on your looks, interests, kinks, and location. There's also the option to search for people in a specific age range. You could go after a steady relationship or just look for quick and dirty hookups.
Whatever way you choose to go, you should also know that this selection of the best dating sites for adults, has something for every sexual orientation. Whether your a guy or girl, straight, gay or transsexual, you will find a welcoming place and community of like-minded people to have fun with.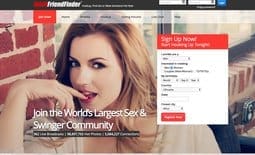 Whether you interested in sex or cybersex with men, women or LGBT people, AdultFriendFinder.com can hook you up. It has millions of registered users from all around the globe, excellent features, and offers many extras.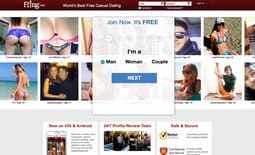 If you don't mind some ads, Fling.com can be a good way to hook up with other men, women or couples. It has tons of search options and features, as well as video chat for users.